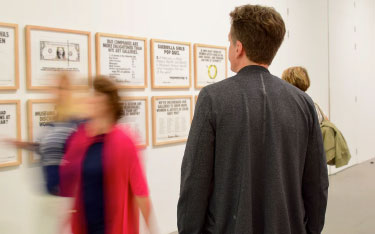 Currently Showing
9TH ANNUAL BIENNIAL MID-CITY STUDIO TOUR
The Artist's Coop at 1330 Gladys Avenue is proud to announce our participation in this year's Long Beach Biennial Mid-City Studio Tour! As freshman participants, we are opening the Artists Coop studios and welcoming the public to see what we do, and how we do it! We are featuring active artists currently working on-site in their studios as well as showcasing the works of four guest artists in our Main Gallery.
Date
June 1 and 2
Time
11am-4pm
Details
Affordable small and large-scale artworks will be available for purchase
All of these events are free and open to the public
Street parking is available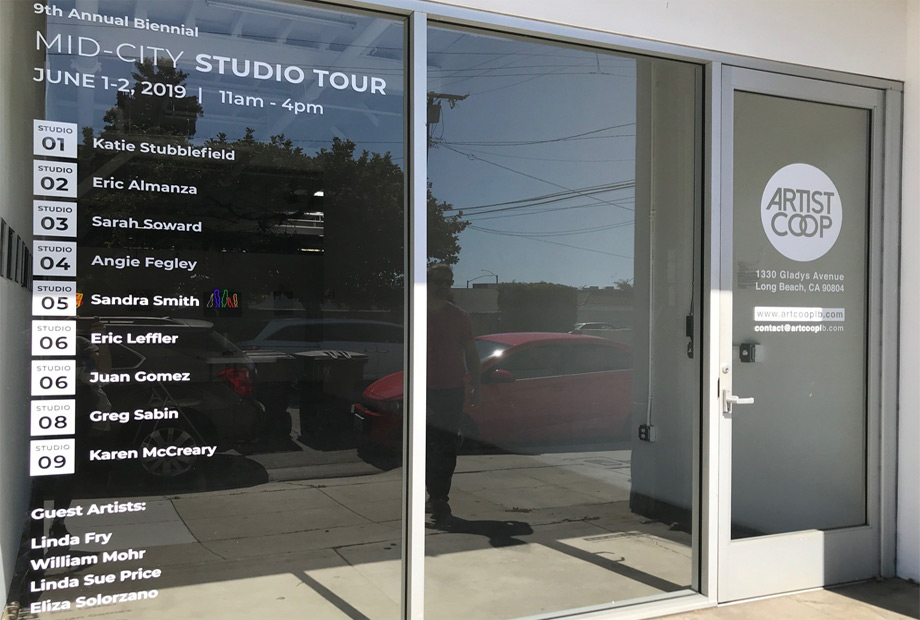 In the Artist's Coop Main Gallery: As part of our celebration of the creative and richly diverse artistic practices of local artists, the Artist Coop is excited to present the works of guest artists: Linda Price, Eliza Solorzano, Bill Mohr and Linda Fry in the Main Gallery.
Open Studios at the Artist's Co Op: Located in the Zaferia District neighborhood, the Artist's Co Op is an exciting work and exhibition space for creative artists in a multitude of fields: painters, jewelers, sculptors, ceramicist, photographers and installation artists. These artists are putting their best foot forward this summer, showcasing their latest creations and unseen works from their private collections. As part of these events, we would like to take this opportunity to welcome new artists to the Co-Op. Co-Op is proud to celebrate and feature work specifically new residents: Eric Almanza, Juan Gomez and Eric Leffler.

By studio the artists are: 1. Katie Stubblefield, 2. Eric Almanza, 3. Sarah Soward, 4. Angie Fegley, 5. Sandra Smith, 6. Eric Leffler/Joan Gomez, 8. Greg Sabin and 9. Karen McCreary.
The Larger Mid-City Studio Tour: The Mid-City Studio Tour is a unique look into the lives of 44 professional artists with diverse artistic sensibilities. This tour gives the public an opportunity to see working studios and to learn from artists about their inspiration and process. Artwork is available for purchase at studio prices.
Website: https://www.midcitystudiotour.com
Facebook: https://www.midcitystudiotour.com and Instagram: https://www.instagram.com/lbmcst/
Days/Hours: June 1 and 2, 11am-4pm
Organizer Contact: info@midcitystudiotour.com
@ Chez Shaw Gallery:Each of the 44 artists participating in the Biennial this year will be exhibition a representative artwork at Chez Shaw. This is an excellent opportunity for visitors to view works by all of the artists.
Address: 1836 Nipomo Avenue, Long Beach
Days/Hours: June 1 and 2, 11am-4pm
Contact: Lynn Shaw (shawlynn@gmail.com)
Guest Artists in the Main Gallery: Linda Sue Price, Linda Fry, William Mohr, and Eliza Solorzano