About The Coop
The Artist Coop has been serving the Long Beach artist community for over 10 years, as host to artist studios and galleries. Located in the heart of the Zaferia District, the Artist Coop is situated in close proximity to downtown, Cal State University of Long Beach, and a number of local artist galleries and studios nearby. The Artist Coop has 9 resident artist studios of various sizes, as well as a shared gallery, kitchen and bathroom for its residents. The studios are work only, and not live + work.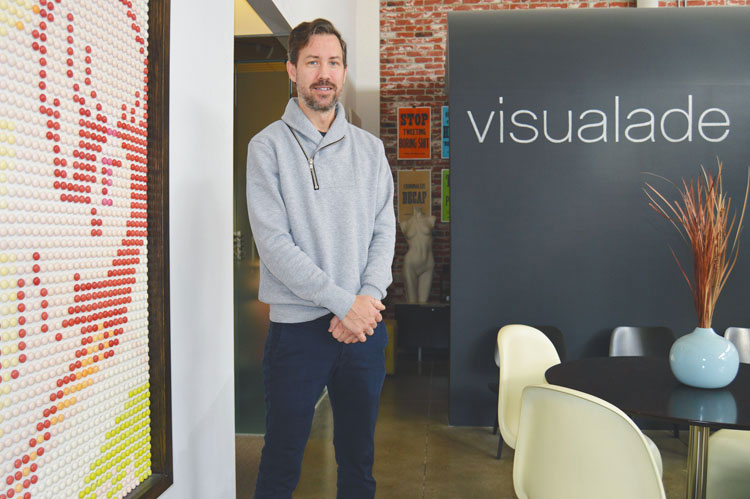 Concepted in 2006, Jesse Dean created the Artist Coop as a way to provide some much needed studio space to local artists in Southern California, particularly focused on the Long Beach area. Having owned the property since 2004, using a portion of it for his digital agency, visualade, Jesse wanted to open up the back half of the building to Artists. Having hosted several artist events leading up to this time, Jesse saw an opportunity to continue nurturing the community and found a way to convert the building into what it is today.
The building has now been serving the Artist Community for over a decade, providing artists with private studios, hosting community events and classes, as well as using the gallery space for its own tenants and guest artists. The Coop promotes collaboration through proximity to one another, and opens the doors for its artists through enhanced networking opportunities as well. Over the years the Coop has played host to artists of all walks, to include painters, sculptors, jewelry designers, furniture makers, printers, illustrators and photographers as well.
There are currently 9 individual artist studios ranging in size from 250 square feet up to 550 square feet each. Outside of each private studio, the artist is able to make use of shared amenities such as full kitchen, full bathroom with shower, deep sink, large front and side roll-up doors and of course the 1,000+ square foot communal gallery space.
At current, we don't have any available studios. Email jessedean at gmail dot com for more information on upcoming openings. As other spaces may come available, we're always looking for any type of artist or general creative, whether you're a painter, sculptor, screen printer, photographer, bicycle builder, etc. Each studio comes with clean, white walls, electrical outlets and a locking door. Rent is typically on 3-month intervals with deposit being 1 month's rent. Prices range from $500 per month for the smallest studio up to $750 per month for the largest studios. This monthly rent fee covers everything to include trash, water, recycling, maintenance, wireless internet and utilities.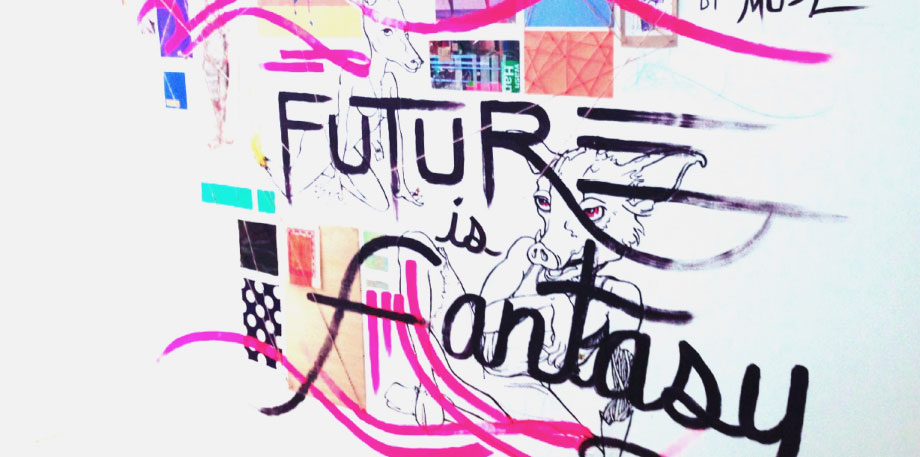 Art by Sam Pedraza (past tenant)